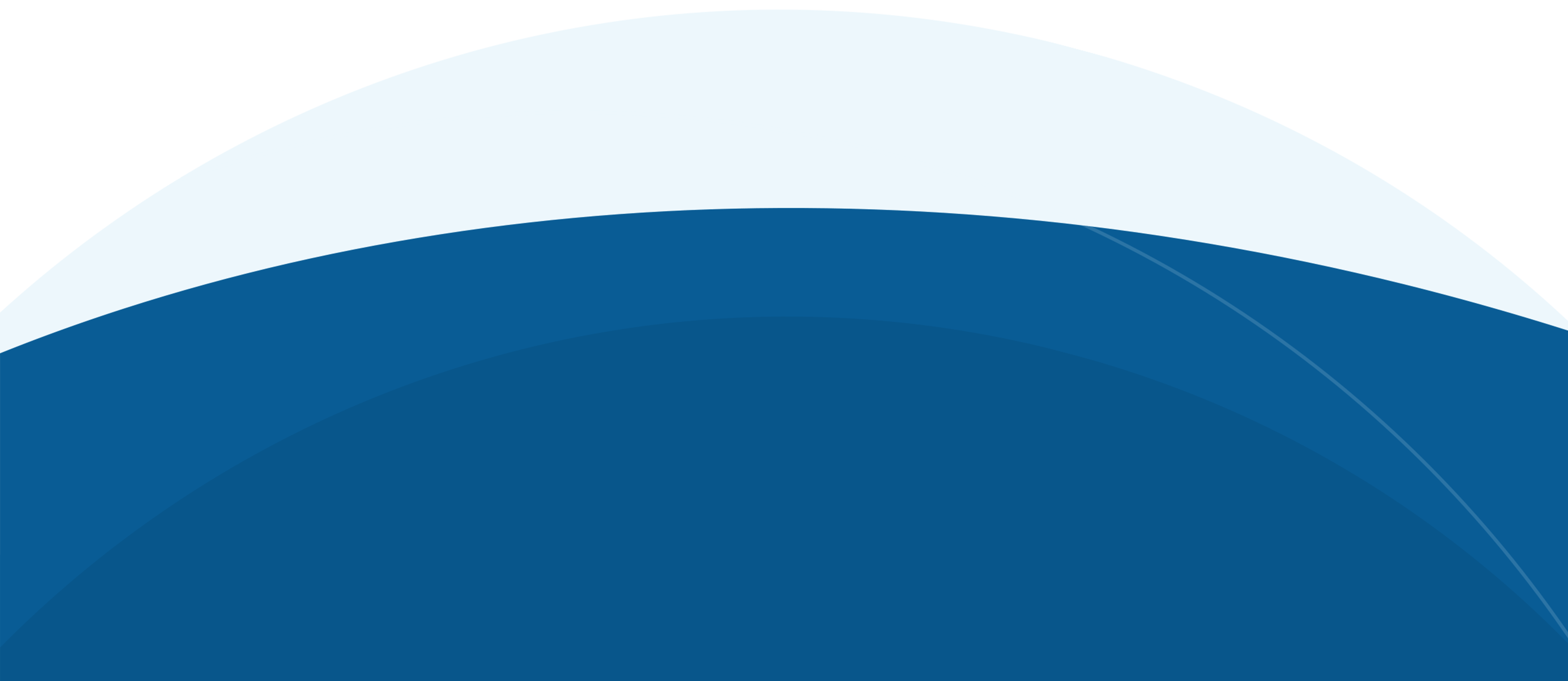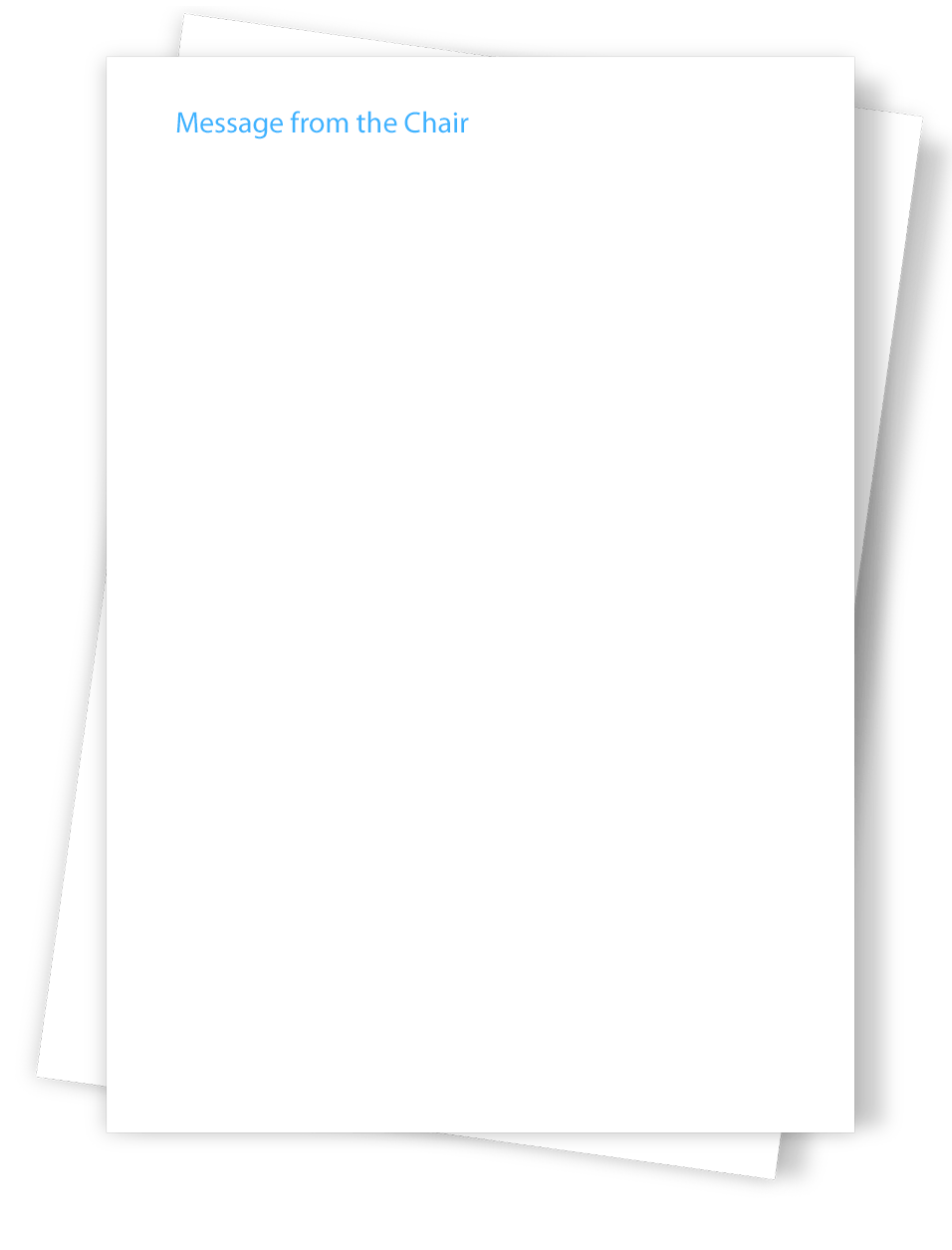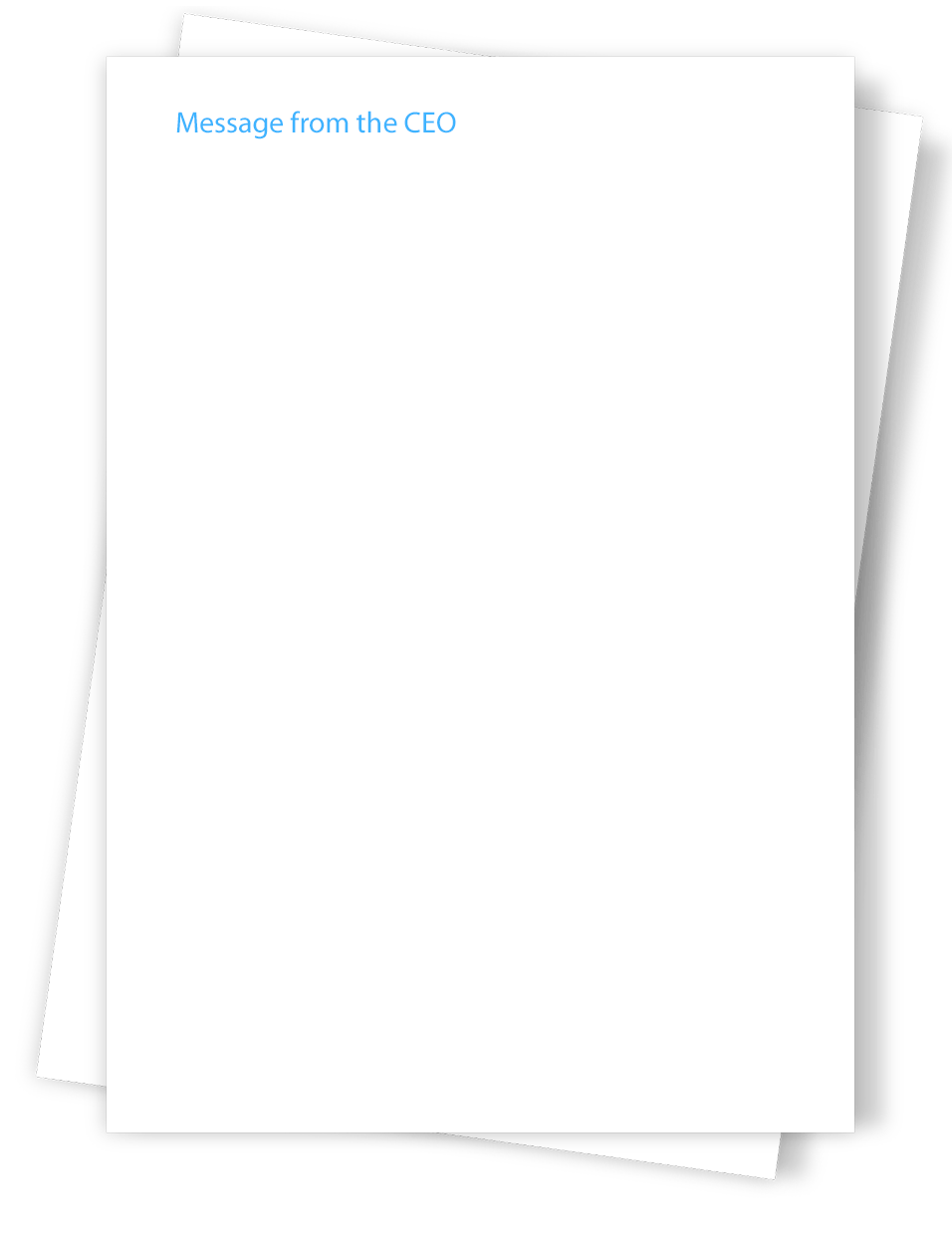 Board of Directors
DUCA is governed by a Board of Directors (the "Board") elected by our owners – the DUCA Members who bank with us. DUCA's Board, comprised of nine Directors, elected to three-year terms, is your voice for how DUCA is governed.
The Board is responsible for ensuring the Credit Union is operated in a safe and prudent manner and adheres to standards of sound business and financial practices. In fulfilling its responsibilities, the Board ensures the Credit Union is operating in accordance with co-operative principles.
The Board carries out its duties by establishing, communicating, and monitoring the Credit Union's adherence to its:
Corporate Values
Business philosophy and strategic direction
Financial soundness and performance
Quality of management
Risk appetite with respect to the management of key inherent financial and operating risks, and strategic risks
To fulfil this responsibility, the Board:
Exercises sound, unbiased judgment and decision making
Has appropriate qualifications and competencies individually and collectively that meet the competency requirements established in the Ontario Credit Unions and Caisses Populaires Act, 1994, S.O. 1994, c. 11 ("the Act")
Diligently oversees risk management and control functions that are robust and independent of operating functions
Follows good governance practices
Seeks third party advice on matters for which Directors do not have direct knowledge and/or expertise
Directors
Committees
In accordance with the Credit Union's by-laws, the Board of Directors established the following Committees in 2017:

View Director Compensation 2017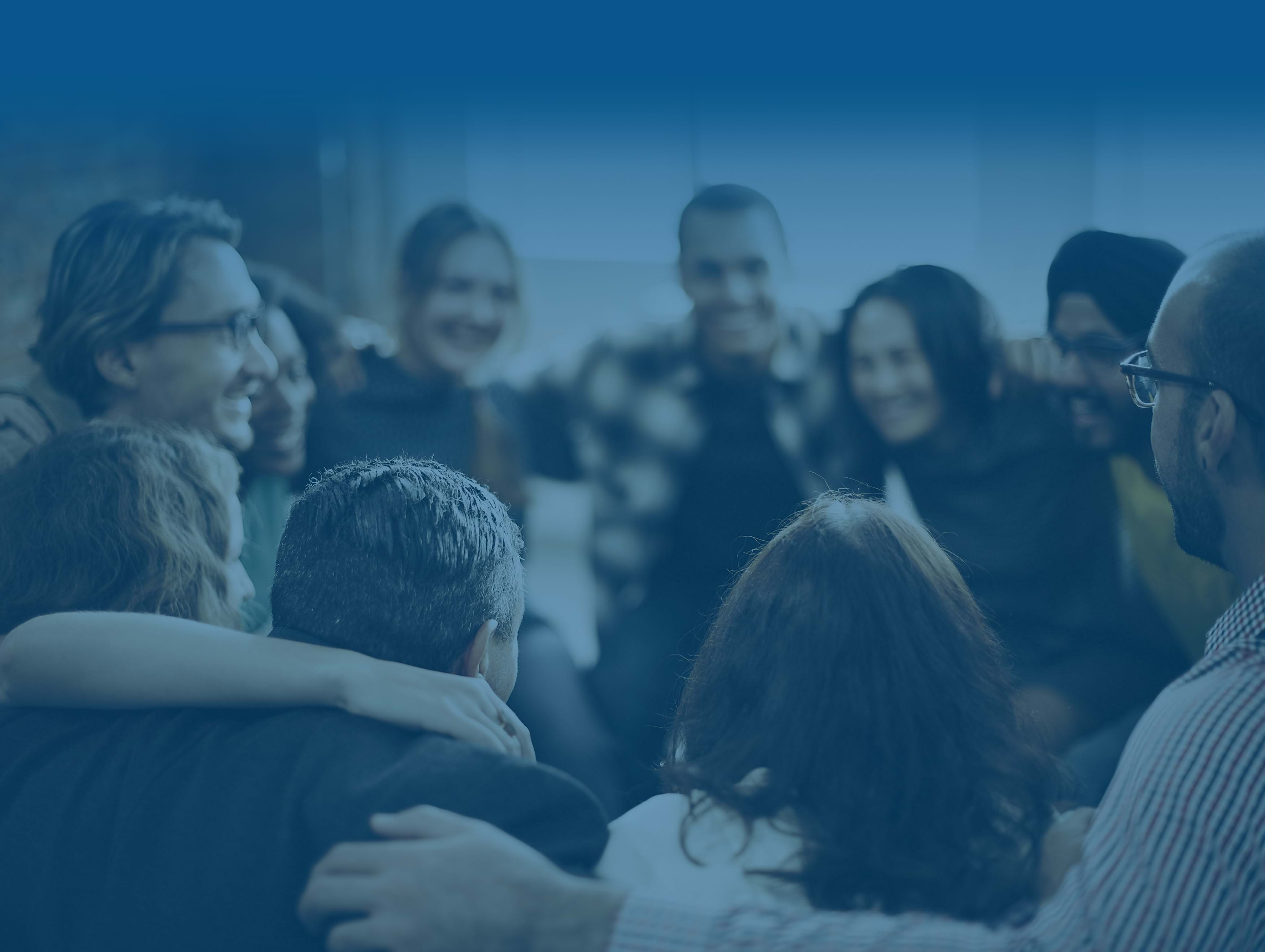 Opening the door to more opportunities
Do More,
Be More, Achieve More
When DUCA opened the doors of its first branch in Toronto in 1954, it was founded on a vision to help its Members "do more, be more and achieve more with their money and their lives."
Since then, we have grown from a single branch to where we are today: one of the five largest Credit Unions in Ontario, with 15 branches and more than 50,000 Members in the Greater Toronto Area and beyond. We have over $2.7 billion in assets and have been entrusted with managing $237 million of wealth management assets on behalf of community Members. We also serve small and medium businesses, and our commercial loan portfolio exceeds $973 million.
DUCA offers many of the financial products and services one would expect from a bank. But we are not a bank; we are a credit union — and the distinction is critical.
The people who bank with us are not "customers," but "Members," and our Members are owners. That's more than semantics. DUCA Members actively engage in the governance of the organization by electing our Board of Directors and by participating in annual general meetings.
As a credit union, we have a strong philosophy of "profits with purpose." As part of this philosophy, we provide Members with the best possible solutions at the lowest possible cost. Our Member-owners receive a share of our profits. Since 1995, we have returned more $72 million to our Members through our unique patronage program.
The profits with purpose philosophy also means that we treat employees fairly and respectfully and go beyond the required standards by paying a Living Wage, not minimum wage.
And it means that we proudly give back to the communities in which our Members and employees live.
Just as we are committed to helping our Members do more, be more and achieve more, we also, as an organization, strive to do more, be more, achieve more in everything we do. We hope you enjoy reading the 2017 chapter of our story in this annual report.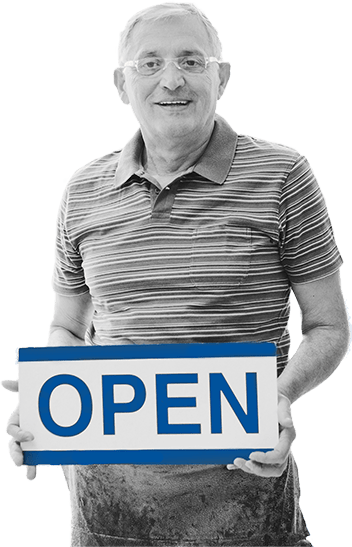 Our Leadership Team
Doug Conick

Riz Ahmad

Karey Carson

Len Dias
Afzal Hussain

Mark Perkins

Phil Taylor

Karen Todd
Growing and Diversifying
Growth is an important goal for us. We have focused on achieving growth by deepening our relationship with Members so that they can choose DUCA to be their primary financial services provider, by attracting new Members and by diversifying our business to serve the wider range of Member needs.
Mortgages
Lending and mortgages, both retail and commercial, have always been important areas for us.
To better serve our busy Members, we introduced the services of Mobile Mortgage Specialists to make arranging home financing more convenient and less stressful.
Because many of our prospective members prefer to arrange financing with the services of a mortgage broker, we also focused on improving processes and increasing mortgage volumes in this channel in the Ontario market. We are confident that we offer a competitive mortgage product, making the broker channel a cost-effective opportunity to attract more new Members to DUCA.
Recognizing that many people, such as those who are self-employed or who once had a poor credit rating but are now financially sound, may not qualify for traditional mortgage products, we also increased our focus and increased business volumes in Near Prime mortgages. This area performed solidly in 2017 and we expect to see further growth going forward.
Deposits
Passing the $2 billion mark in deposits is a reflection of DUCA's commitment to offer great rates on savings to our Members and your invaluable support of our Credit Union. Our high-interest Earn More Savings accounts for personal and business Members and innovative cashable Flex GICs continue to be popular with our existing Members and have been responsible for attracting increasingly more Ontarians looking for a great way to save.
Business
We have always had a particularly strong Commercial Lending business, and this continues to be a growth area for us.
Last year we focused particularly on strengthening our Small Business and Mid-Market Commercial lines. Many of our Members who have personal accounts are also business owners, and they've told us that they'd like to bring their business banking to us.
In response we have increased the number of staff to serve these customers and are developing a broader range of solutions with attractive rates to support this market. This is an area that we are actively involved in and you can expect to see further innovation and growth in the coming years.
Digital
The ability to expand our business is dependent on fully utilizing the digital tools available to us. Last year we began a series of successful digital campaigns focused on specific product offers. These campaigns incorporate ads and microsites with quick tools and are linked to our Customer Relationship Management (CRM) System for follow-up and Member onboarding. We will be ramping up our digital campaigns and reaching out to existing and potential Members through other channels in order to continue of momentum of growth in 2018.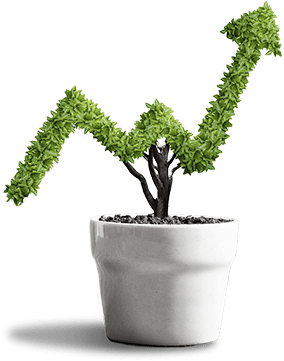 Strengthening our Infrastructure
When we set out to strengthen our infrastructure, we did it the best way we know how: by putting Members first.
Last year we embarked on a mission to strengthen our infrastructure. We began, not with the systems and the technology, but by better understanding the Member journey.
We looked at the DUCA experience through their eyes, analyzing our business processes and procedures, looking for gaps and areas for improvement. What areas were causing roadblocks for Members? Or challenges for employees trying to help Members?
By asking important questions such as these, we were then able to embark on a mission of improving and strengthening our processes and our technical capabilities in a way that would have a direct and positive impact on our Members, Employees, and our prospective Members. For example:
We improved some of our business processes to make them more efficient and Member-friendly;

We increased our staff to better support our Members and front-line staff in our branches;

We implemented new training for Member-facing staff to help them better serve our Members;

We developed a digital roadmap to chart the course for adoption of new technologies over the next few years; and

We started to build a digital account opening tool that will allow prospective Members to quickly open new accounts online or in a branch, assisted by our front-line staff.
Our overarching goal is to deliver outstanding service that is Member Centric. This means creating an experience where Members and Prospective Members feel truly cared for, receiving advice in their best interest from a trusted counsellor, and rewarded for being owners. As we continuously strive toward this goal, we will provide Members greater flexibility, control, and consistency in their banking experience with DUCA.
This, in turn, will help DUCA grow by expanding the potential for Members to enjoy the fullest possible range of financial services from DUCA, to help them write the next chapter of their stories.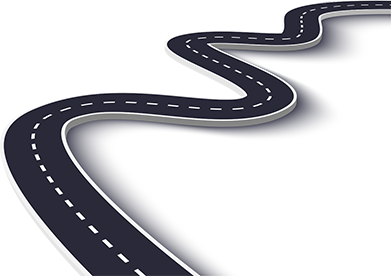 Engaging our Employees
We can only grow if we have the support of a strong and dedicated team — employees who are passionate about what we do and the difference we are making.
Our commitment to helping people and businesses "Do More, Be More, Achieve More" includes DUCA employees. This past year we have made important developments in this area.
Our focus on creating a unique member experience is built on a foundation of trust — and that begins with having the right employees at every level who are dedicated to creating an exceptional experience. Our recruitment and training achievements in 2017 included the following:
We invested in recruiting new employees, seeking the very best candidates in an increasingly competitive market.
We developed a new Interview Guide and deployed a new candidate selection process.
We hired and trained a total of 60 new employees including branch managers and filled key leadership roles.
We provided training and development for our managers and leadership team, whose work sets the tone for our entire organization.
We also worked hard to create a work environment that is more clear, communicative and supportive of all employees, which included rolling out the following initiatives:
New job grade and salary bands
Improved pension and vacation benefits
Enhanced banking products and services for employees.
Our focus for next year is to continue to become more attractive as an employer in this competitive job market. We'll do this by creating an exceptional candidate experience, creating a positive, constructive and innovative culture, providing competitive compensation and benefits, and continued investment in the development of our people and processes to improve work-flows.
We will continue to build employee engagement and are committed to building stronger connections with each other. We'll be focusing on better communication around our business plans, improved onboarding processes and cross-functional committees and social events.
Ultimately we're striving to create an environment where talented people can apply their skills to their full potential, with passion towards a mighty purpose – helping people and businesses do more, be more, and achieve more!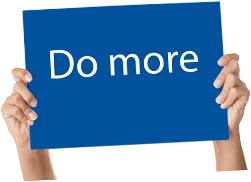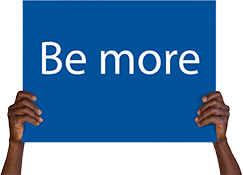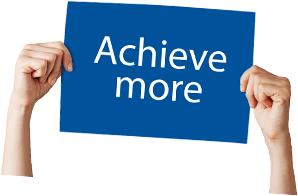 Member Stories
Real Stories from DUCA Members
DUCA has a rich history of working closely with our members to help them achieve their life goals. Hear it in their words and experiences.
JOHN
Member since 1996
My whole family are DUCA members. My Mom my Dad, my 5 siblings, my aunt and uncle. When you have people you feel you can trust it makes a huge difference.
JEANNE
Member since 2001
What I love about coming to DUCA is the personal touch. You don't have to worry about somebody treating you like a number or like it's their money. They really listened to me and tailored a solution around my particular needs.
BARB AND RON
Member since 1999
I can honestly say our relationship with Hugo, our DUCA manager, materially changed our lives. Because he got to know us and took the time to see the potential in a building we were offered, we are living very differently today than we would be otherwise.
CARLO
Member since 2010
Usually there's a fee every time you use an ATM outside of a bank's network. Those charges can really add up. With the Exchange Network, I can go anywhere in Canada and use member ATMs free of charge.
Helping our Members achieve more
Financial Snapshot
2013
2014
2015
2016
2017
1.0
Key Financial Results and Metrics ($ in thousands)
1.1
DUCA Net Income Consolidated
$7,021
$2,509
$2,018
$13,727
$12,973
1.2
DUCA Net Income excluding ZBC
$7,021
$4,833
$9,642
$11,541
$12,182
1.3
ROE excluding ZBC
8.8%
6.5%
9.5%
7.8%
8.0%
1.4
CER excluding ZBC
65.18%
69.11%
62.82%
63.32%
68.59%
1.5
Leverage Ratio
7.88%
5.92%
6.64%
6.65%
6.25%
1.6
Risk Weighted Ratio
14.00%
12.00%
12.63%
12.28%
12.23%
1.7
Liquidity Ratio
9.97%
7.60%
12.58%
16.41%
12.19%
2.0
Balance Sheet Performance ($ in millions)
2.1
Assets
$ 1,392
$ 1,878
$ 2,283
$ 2,476
$ 2,778
2.2
Loans
$ 1,241
$ 1,715
$ 1,984
$ 2,064
$ 2,426
2.3
Deposits
$ 1,270
$ 1,641
$ 1,791
$ 1,869
$ 2,027
2.4
Securitization Debt
$ -
$ 91
$ 329
$ 435
$ 536
2.5
Regulatory Capital
$ 110
$ 111
$ 152
$ 165
$ 174
3.0
Earnings Performance ($ in thousands)
3.1
Net Interest Income
$ 29,640
$ 32,288
$ 36,581
$ 44,378
$ 48,060
3.2
Fee and other income excluding ZBC
$ 3,120
$ 5,739
$ 10,393
$ 7,229
$ 8,650
3.3
Loan impairment charges
$ 1,333
$ 3,831
$ 2,899
$ 2,363
$ (417)
3.4
Operating Expenses excluding ZBC
$ 21,352
$ 26,281
$ 29,508
$ 32,679
$ 38,896
3.5
Pre-tax income before patronage excluding ZBC
$ 10,075
$ 7,915
$ 14,567
$ 16,565
$ 18,231
Download Consolidated Financial Statements PDF
Download Summarized Financial Statements PDF
more community spirit
Community Highlights
Community Investment Summary
Supporting our community is an essential part of our Profits with a Purpose philosophy and takes many different forms.
Each year, we contribute a minimum of 3.5% of the previous year's pre-tax profit to donations and sponsorships for community initiatives. This amount is well beyond the Imagine Canada Caring Company standard of 1%.
Total Company Contribution
$478,176
| | |
| --- | --- |
| Community Donations and Sponsorships | $385,500 |
| Volunteer Time (During Working Hours) | $9,177 |
| In-Kind | $21,059 |
| Program Management Costs | $62,440 |
Increase in "During Working Hours" volunteering
A growing part of DUCA's community work involves providing our employees with paid time off to volunteer.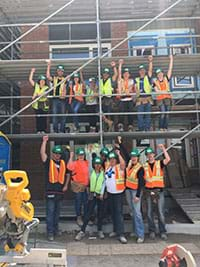 In 2017, the amount we invested in During Working Hours volunteering time increased by more than four times over the previous year, to nearly 500 hours.
Much of this extra time was in support of Habitat for Humanity GTA through our expanded participation of the "Adopt a Days" program. Last year, nearly 100 of DUCA staff volunteered over five build days. DUCA also partners with Habitat for Humanity through our innovative Community Hero Mortgage.

Other achievements
Our community donations and sponsorships includes our traditional support for initiatives like the Netherlands Bazaar and other events. It also includes some new initiatives for DUCA, like becoming the inaugural sponsor for Louder Than A Bomb Toronto.
Our donations total also includes our Canada 150 Celebration. Nearly the entire team at DUCA participated in this initiative and shared some great pictures on social media to mark the occasion. The top charity was Blue Door Shelters, followed by SickKids and the Canadian Cancer Society.
We're proud of our community work and hope you read more about our initiatives in this section.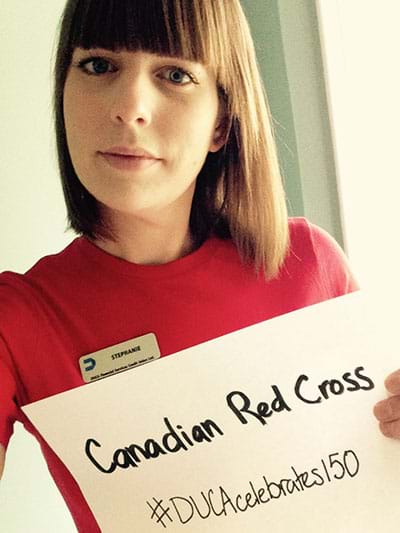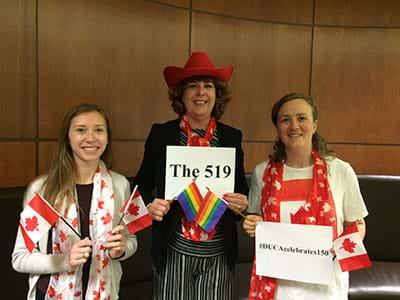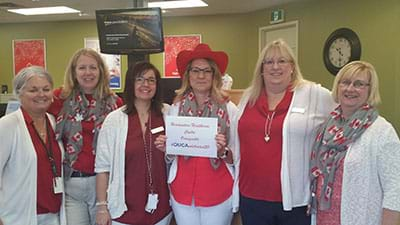 Community Impact Loans
As a financial institution, DUCA has a unique opportunity to help organizations seeking to improve our community in ways other than simple philanthropy. Just over 10% of business lending at DUCA consists of agreements with organizations that serve the community, including faith-based, non-profit and healthcare organizations.
One example is Whole Village Property Co-operative Inc., a community of co-op owners who value sustainability and land stewardship. The organization includes an eco-residence (Greenhaven Housing Co-operative) and a biodynamic farm.
| | | |
| --- | --- | --- |
| | 2016 | 2017 |
| Faith based | $44,399,346 | $33,411,213 |
| Non-Profit | $1,189,440 | $16,466,831 |
| Co-op | $478,877 | $27,480,942 |
| Healthcare/Other | $44,505,021 | $7,706,493 |
| Total | $90,572,683 | $85,065,497 |
B-Corp Recertification
In 2017, DUCA recertified as a B-Corp for the second time.
The B-Corp certification evaluates a company's ability to meet rigorous standards of social and environmental performance, accountability and transparency. The certification asks companies to share information about their responsible business practices and verifies that this information is an accurate reflection of life in that company.
This certification helps us ensure that DUCA continues to live our "profits with a purpose" philosophy and challenges us to improve based on leading practice in responsible business.
It also puts us in a global leadership group of companies seeking to demonstrate a better way to do business. Today, there is a growing community of more than 2,100 Certified B Corps from 50 countries.
We are proud to note that DUCA was the first Credit Union in the world to certify in 2015. Since then other credit unions and financial institutions have joined the B-Corp movement and we hope even more will follow suit in the years to come.
Read the full B-Impact Report
Habitat for Humanity and the Community Hero Mortgage
The housing affordability issues faced by many in our core markets of Toronto and the GTA has made the dream of home ownership unattainable for many low-income families.
Specifically:
1 in 5 families in the GTA live in sub-standard housing.
The average Toronto family income is $78,667, whereas the amount needed to afford the average Toronto house is $197,000.
We support Habitat for Humanity (an organization that builds housing for low-income working families) to help people in our community live DUCA's mission of helping people and businesses "do more, be more, achieve more."
2017 achievements
Our support of Habitat takes a number of forms, including financial contributions, DUCA-sponsored employee volunteer days and our Community Hero Mortgage: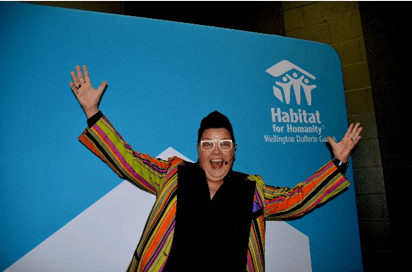 DUCA continued the second year of our unique relationship with Habitat for Humanity GTA in which we agreed to contribute at least one house per year at the rate of $100,000 annually.
A record number of DUCA employees participated in five build days at Habitat build sites in 2017, contributing their volunteer time to constructing houses, through our Adopt a Days program.
Our Community Hero Mortgage remains the only social purpose mortgage product in Canada. When a Member chooses this mortgage, DUCA contributes 0.02% of the interest on each mortgage payment to Habitat for Humanity GTA, creating an ongoing revenue stream for Habitat housing. There is no cap on the donation that can be generated by the Community Hero Mortgage portfolio.
Over the past year, DUCA expanded our support to other communities interested in the Community Hero Model, including Orangeville, where DUCA became the inaugural title sponsor of "The Ultimate Habitat House Party." This event, in support of Habitat for Humanity Dufferin-Wellington-Guelph, raised $63,000 — enough to move forward with the first ever Habitat for Humanity build in Orangeville.
The results of our labour
Over the course of 2017, the first families started moving into homes that were built by DUCA's partnership with Habitat for Humanity GTA. Aglaia Gountouvas (pictured here with her children Marlon and Mai in front of their new home) said, "All I ever wanted for my children and I was to have a safe, decent place to call home. But it just wasn't affordable as a working, single mother in the GTA."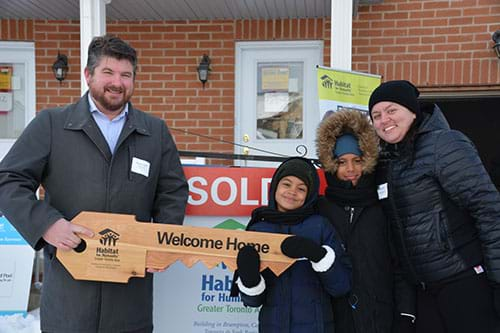 Learn more about DUCA's partnership with Habitat.
Louder Than A Bomb Toronto
Louder Than a Bomb (LTAB) is the largest youth poetry festival in the world. In 2017, DUCA was proud to become the inaugural title sponsor of LTAB Toronto, which was brought to this city for the first time ever by Leave Out Violence (LOVE) Ontario.
During the event, youth from 16 schools and 5 community groups had an opportunity to participate in a poetry "slam," in which they write and perform their poems in a competition setting, sharing their stories and building bridges across the city in the process.
Congratulations to the top four teams: Earl Haig Secondary School, community group BAM! Youth Slam and Cedarbrae Collegiate Institute and Toronto Public Library's Poetry Saved Our Lives, who was named the competition winner. DUCA is pleased to be part of this powerful and positive youth movement.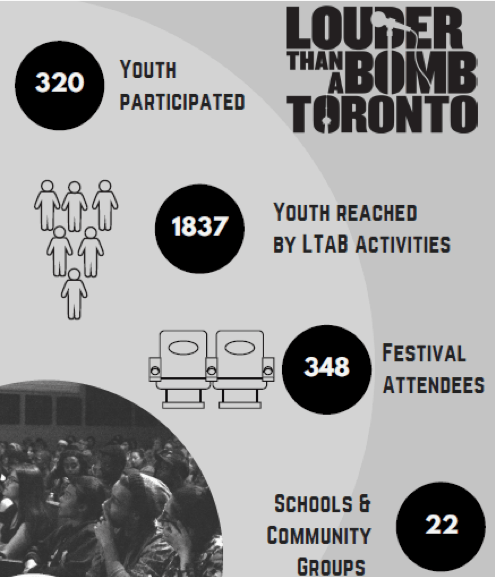 "Participating in LTAB this year has been nothing short of transformative for my students. Alternative schools have an especially high ratio of students who are considered 'at risk.' My students have expressed that taking control of their stories has been validating and cathartic," said Anne Marie Longpre, West End Alternative.
"I loved how respectful people were to each other and how honest we could be with our writing," said Georges Vanier, a student who participated in the event.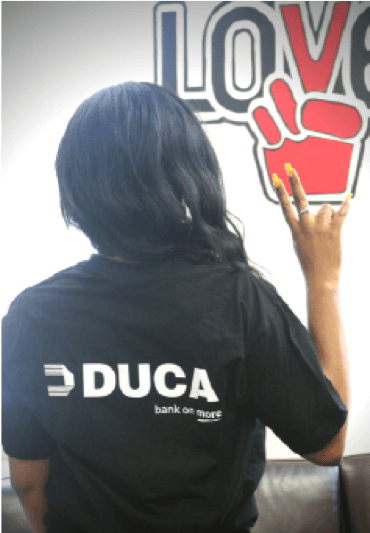 Members and Employees
Join-In program
Our Join-In program rewards new DUCA Members with a $50 deposit for themselves and a $50 donation to the charity of their choice. In 2017, this program resulted in $46,350 in charitable donations — a 29.5% increase over the previous year.
The top charities supported by the Join-in program:
| | |
| --- | --- |
| SickKids Foundation | $8,700 |
| Canadian Cancer Society Ontario | $3,450 |
| Canadian Red Cross | $1,600 |
| Heart and Stroke Foundation Ontario | $1,500 |
| Salvation Army | $1,050 |
| Canadian Diabetes Association | $950 |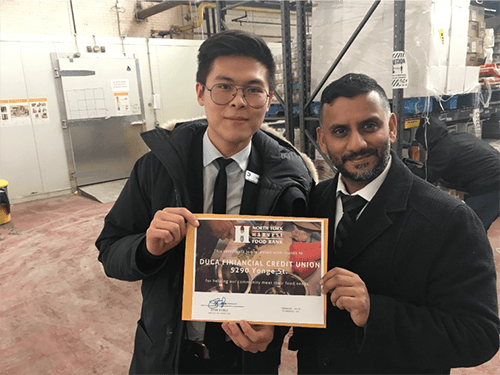 Volunteering and matching programs
Many of our teammates at DUCA support causes in their communities, and we feel it is important to support their efforts. Our DuGood Matching program matches the time and financial contributions of DUCA teammates, up to $500 per year each.
In 2017, the third year we offered this program, 37% of employees participated. Our teammates supported a variety of initiatives, including their place of worship, local youth sports, and a range of other community efforts. DUCA is proud of our team and pleased to support their good work in their communities!